Chocolate Banana Bread is a delightful bread, easy to make and delicious to eat. Its moist, combining the rich and comforting taste of chocolate with the natural sweetness of ripe bananas. There is a perfect balance between the tender banana bread and the indulgence of chocolate, making it a popular choice for breakfast, snacking, or even dessert. The combination of mashed bananas, coco powder and chocolate gives it a fruity as well as a rich, warm delicious flavor of the chocolate. This Chocolate Banana Bread recipe is a keeper. Save it and you won't be disappointed. For a true banana chocolate lover!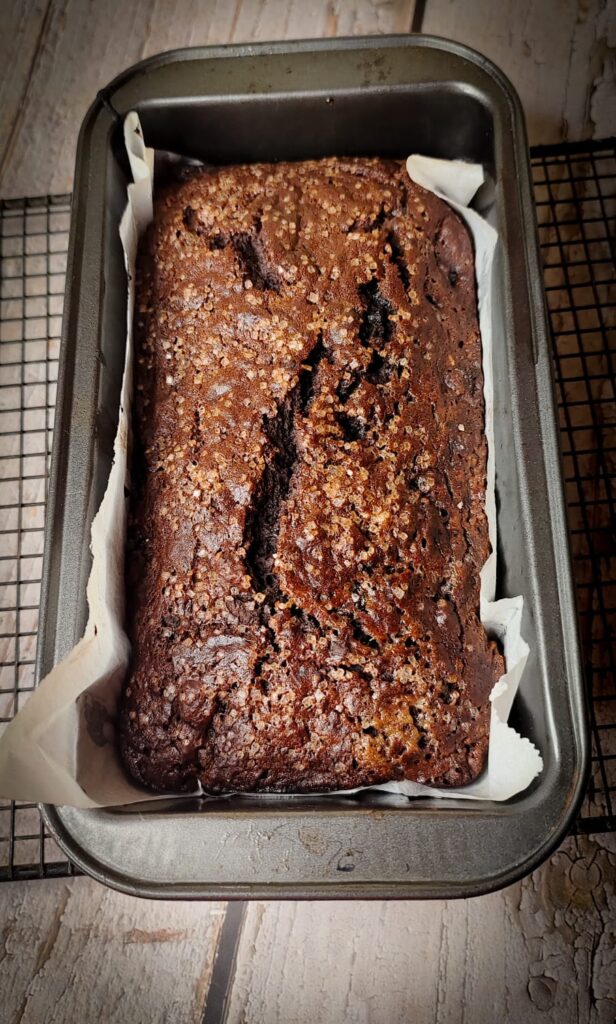 I am over the moon like literally, India's Chandrayaan-3 landed on the moon, which of course is a very proud moment for us. But another reason for me being over the moon is I finally nailed my chocolate banana bread. I have been struggling with it for a while now, sometimes it was too moist, too dry, too blah blah just not perfect but when I ate it this time this piece of banana and chocolate wonder took me to the moon and back. It's perfect, the right blend of banana and chocolate. The best Chocolate Banana Bread in the world and I am not kidding, its perfect. It finished in a day and everyone who ate it raved about it so much that I was asked to bake another one.
It took me quite a while to perfect it and many failed attempts but at last I did bake the perfect chocolate banana bread. It has a moist, tender crumb, has that delicious tropical banana flavor which goes so well with the earthy, warm coco and dark chocolate. When you bite into this bread your mouth is hit with banana of course but with delicious pools of melted gooey chocolate along with the rich luxurious taste of the coco powder. This Chocolate Banana Bread is epic, and you need to try it.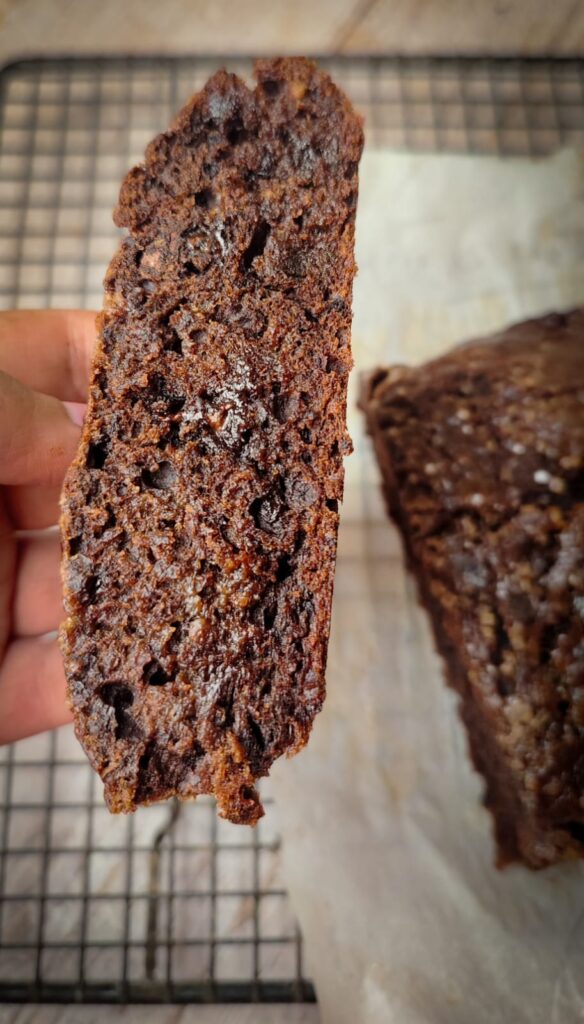 Why is this chocolate banana bread the best?
I used a 100 % pure and natural coco powder, this particular brand that I use comes from Kerela, its dark and earthy and provides an intense chocolate flavor to the bread. Then I used chunks of 60 % dark chocolate which ultimately melt in the bread and become pools of gooey chocolate as mentioned above. My tip use the best coco and chocolate that you have its the only way your bread will taste superior.
Use overripe bananas, the ones that turn dark black and brown. Please don't throw them away because these are the kind of bananas that make an excellent banana bread. The overripe bananas make the bread moist yes! but also provide that extra banana flavor that banana bread is so popular for.
Melted butter is the key to a buttery moist bread with tender crumb and great flavor. The melted butter keeps the bread extra moist and yum.
I have only used dark brown sugar that's because I wanted the banana bread to be moist. Dark brown sugar contains molasses, which adds depth and a hint of caramel-like sweetness to the bread. This complements the flavors of both the chocolate and the bananas, creating a more robust and satisfying taste experience.
I have used a pinch of kosher salt, I feel it brings together everything beautifully.
I have sprinkled a little granular sugar on the banana bread batter, it just gives the banana bread a little crunch.
Don't overbake the bread or you will end up with a dry, hard bread. Once the skewer comes out clean your bread is ready, you might poke into a few spots where the chocolate is and might end up with gooey bits on your skewer, but my advice is to poke it from different places so that you know for sure that your bread is baked.
Now, you know why this chocolate banana bread is special, in fact make it for Raksha Bandhan for your brother and surprise him. It's delicious, easy to make with a few pantry staples and a total surprise for your brother.
The best part about this bread is that you can eat it as a bread for breakfast, a slice of chocolate heaven in the afternoon and for dessert in the evening. It's perfect for any time of the day and its easy peasy to make. Is the best best banana bread that you have ever eaten or will eat.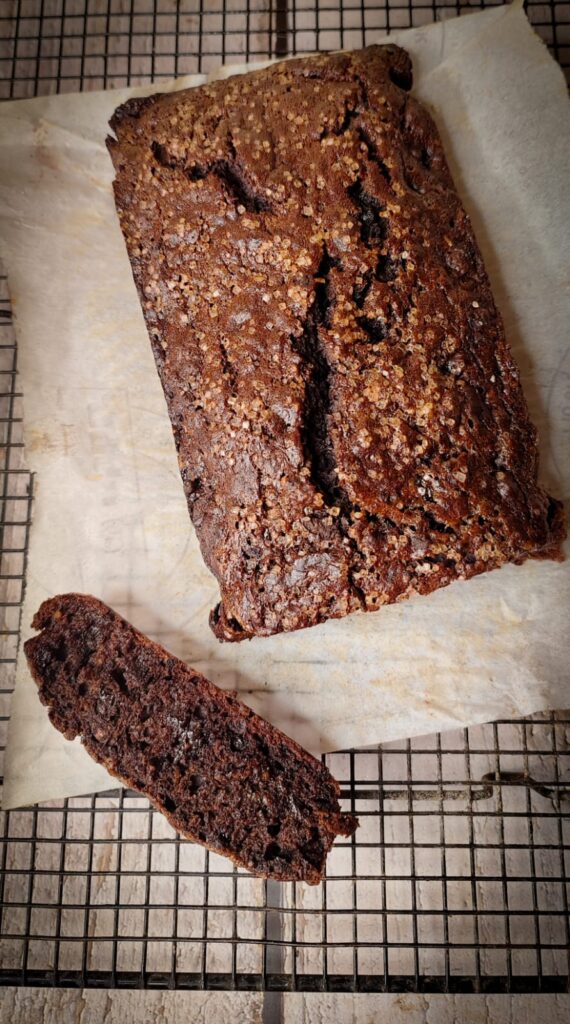 Instructions
Preheat oven to 350 degrees F and butter and line a loaf tin.
Whisk the flour, coco powder, baking soda and salt together in a bowl.
Take the mash bananas, the melted butter, brown sugar and egg in large bowl and whisk it well. Add the essence. Mix it really well.
Add the flour mix into the banana mix and add the chocolate chunks mix until just combined. There will be lumps in the batter, don't break them, there might be a few flour pockets as well, don't be tempted to whisk. Lumps in this batter are good.
Transfer this batter into the loaf pan and sprinkle with the sugar.
Bake the cake for 30 minutes, check at 20 minutes by inserting a toothpick in the cake, if it comes out clean your cake is ready.
Let it cool down or eat it warm, cut into it and Enjoy!