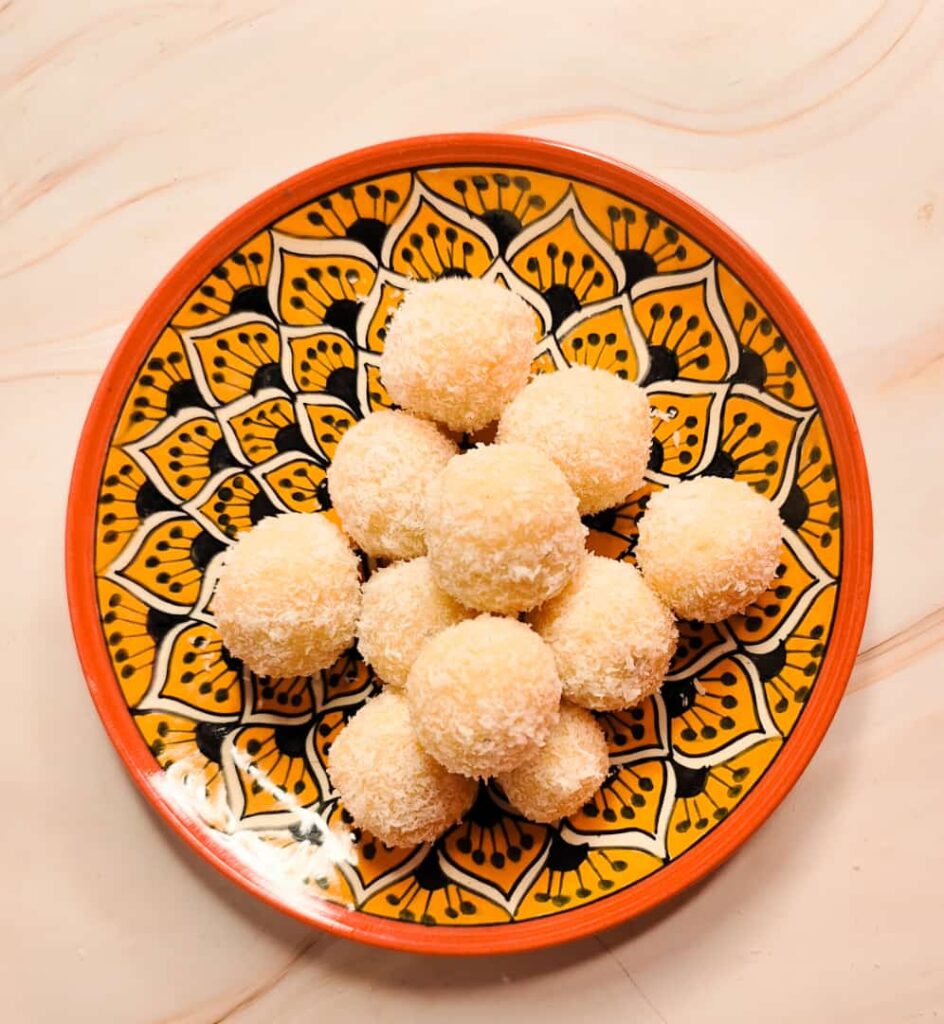 Instant Coconut Ladoos, just like the name suggests these are instant and disappear quite fast. I have never made these ladoos and this was my first time making them. They are easy peasy to make and if you love coconut, you will love these. They taste like little bites of coconut fudgy goodness, infact they are so good you would make them again and again.
Just a few things to keep in mind before you make these ladoos firstly, you need to roast the desiccated coconut with a little ghee now by roasting I don't mean you brown them, when you get the coconut aroma that's your cue to add the condensed milk. Secondly once the condensed milk is added you cook it on low flame till it leaves the side and becomes like a dough. Now don't overcook this mixture because then your ladoos will be hard. Just when they leave the sides and come together like a dough take them off the fire. Thirdly, oil your hands with a little ghee if you feel the dough is sticky when you make the ladoos. Now with these little tips and tricks you can perfect coconut ladoos.
Instructions
Take a pan and add the ghee keep the flame low, once melted add the desiccated Coconut and roast till a little fragrant don't let it go brown.
Now add the condensed milk and cook on low flame till everything come together in a dough form and leaves the sides of the pan. Don't overcook it let it be soft and take it off the flame.
Now let it cool down little and make balls roll them in some desiccated Coconut and let them cool completely. Enjoy!