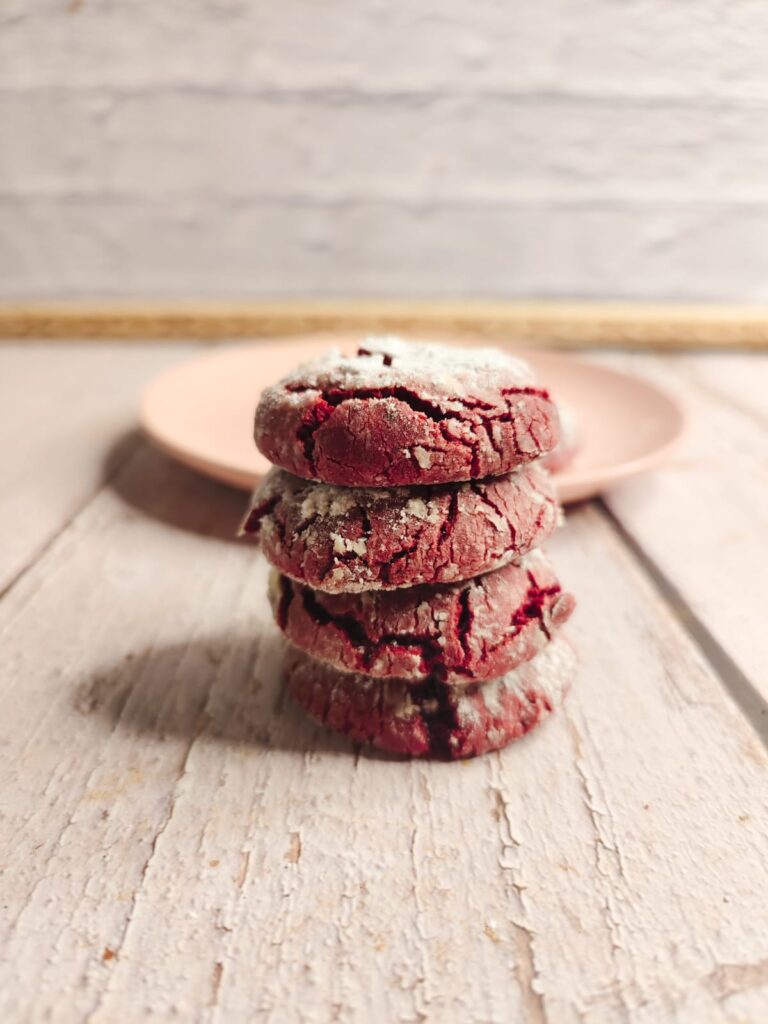 Eggless Red Velvet Crinkle Cookies are incredible they are delicious to eat and are a breeze to make. I love how simple this recipe is and I love the fact that its small batch. If you want to double the quantity, you can. Its fudgy, crisp on the outside. They are the best best cookies in the world. I am not known for my patience, so these are perfect for me. I can wait for these cookies for 45 minutes so that's huge. I can wait for nothing to cool down or freeze or chill or mature so waiting for this is huge. If you want it you need to wait for it.
Instructions
In a bowl beat butter, sugars until fluffy then add the flaxseed egg beat until well combined.

Add vanilla, vinegar and red food color beating well. In a bowl whisk together flour, baking soda, baking powder and salt. Slowly add the flour mixture to the butter mixture and mix till a dough is formed
Now take a tablespoon of the dough and scoop them on prepared sheets chill in the refrigerator for 45 minutes. Preheat oven to 350 °F place icing sugar in bowl and toss each dough ball in the icing sugar until fully coated.
Flatten the cookies and keep them a little apart on the baking sheets. Bake Enjoy! centers of cookies are set that should take 6 to 7 minutes. Let it cool completely on wire rack. Enjoy!