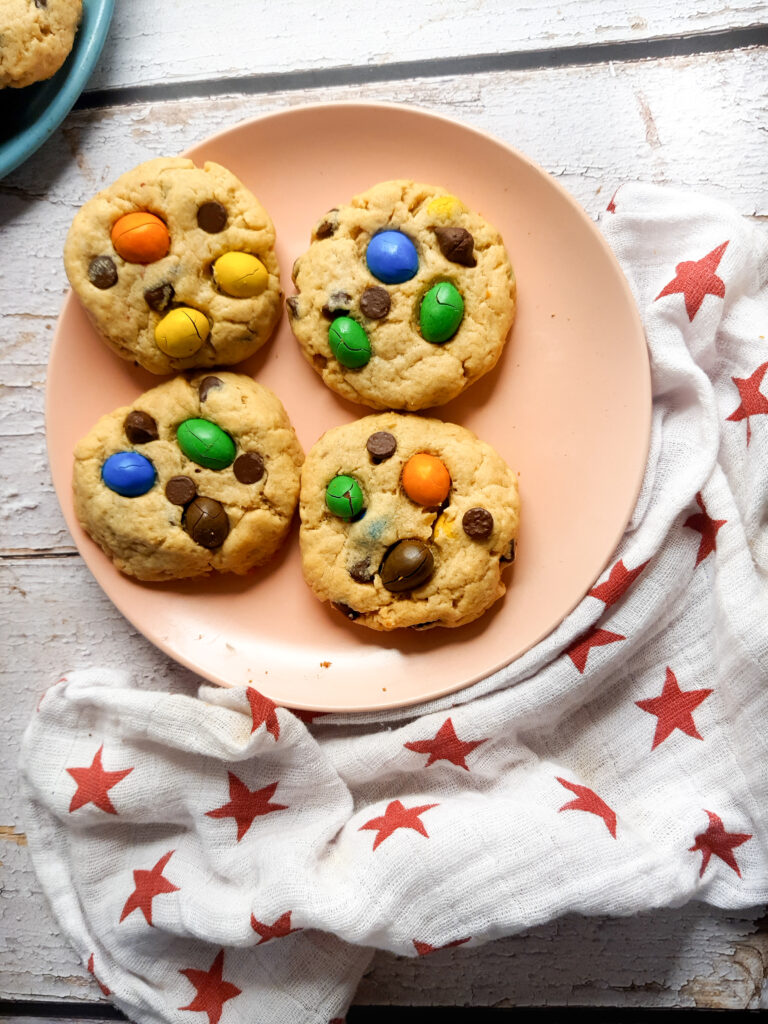 These are just incredible, chewy full of peanut butter goodness and when the cookie is hot the M&M just melt in your mouth. Its Amazing and you need to make it asap. They aren't too sweet either and makes about 6 large cookies. They are delicious and little bites of chocolate, and the Peanut Butter makes it irresistible. You will love these if you like me love chocolate and peanut butter. The thing about these is that they are delicious with a hot cup of coffee and when that chocolate melts in your mouth, you are in cookie heaven. Now if you know me you would also know I am a baker with no patience, but these cookies are incredible, and they are quick and they are delicious and they are amazing. Try them.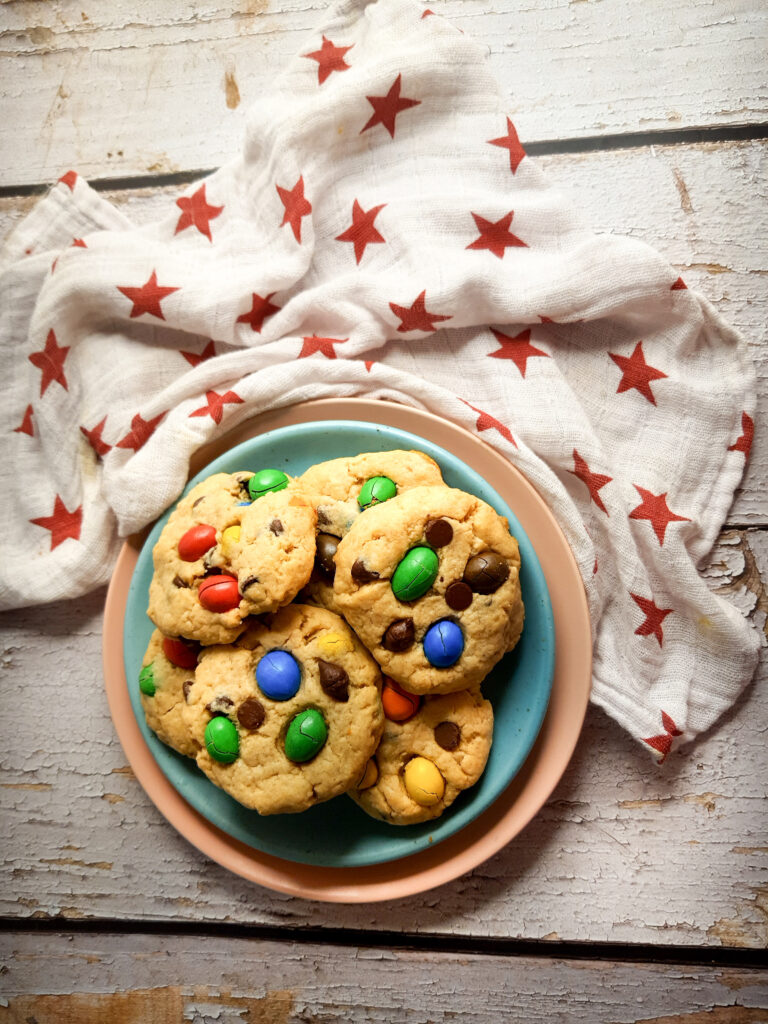 Instructions
Preheat oven to 175 °C and grease a butter paper with oil or soft butter.

In a large bowl whisk the flour, soda and salt. Keep aside.
Now take shortening, peanut butter, sugar and give it a good whisk add the dry mix and pour your corn syrup give it a good stir till you have a dryish mixture.
Add your m&ms and dark chocolate chips. Add your milk a teaspoon at a time and make a nice soft dough. The dough will be soft but not sticky.
Make 6 jumbo cookies and decorate each with peanutbutter m and ms and dark chocolate chips. Bake at preheated oven 175 °C for 12 to 13 minutes. After it has been baked the cookies will be really soft let them cool down on the tray and place them on a wire rack . Enjoy !