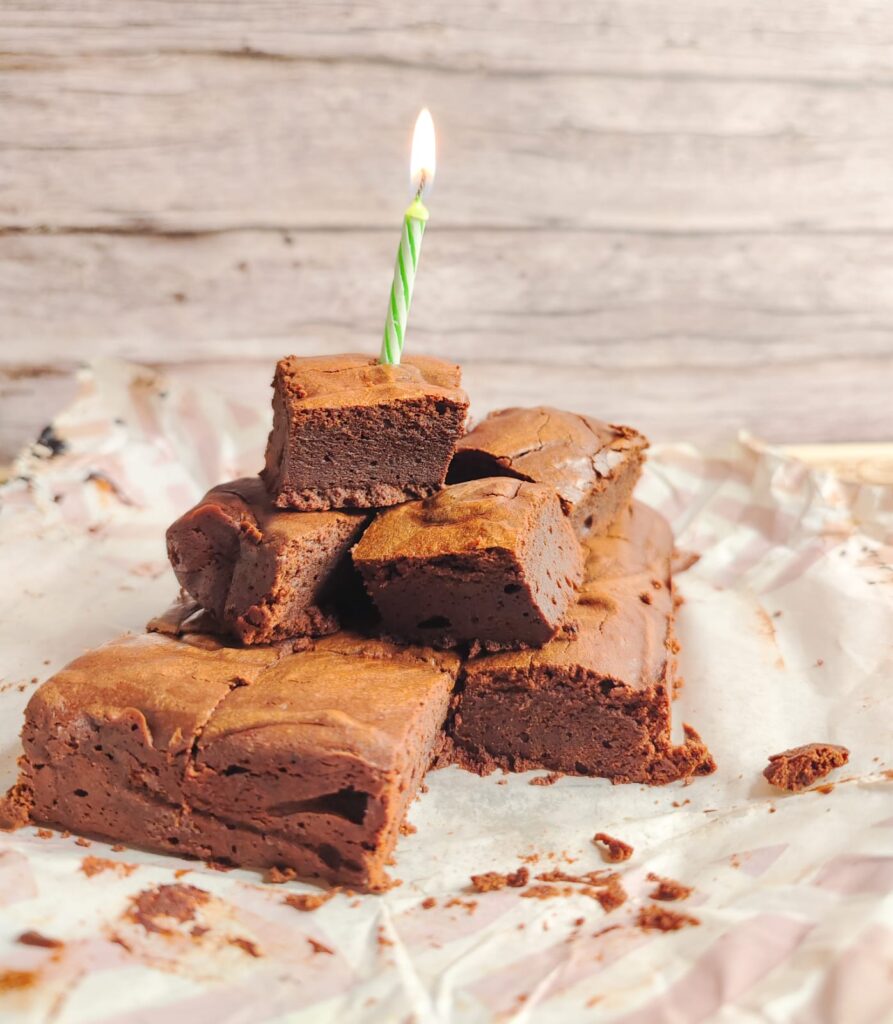 today I am going to share how to make these incredibly easy brown butter brownies from scratch. There are so many brownies out there… what's a girl gotta do? except bake the best brownies in the world and eat them all. Gooble Gooble …..chewy… munch. gone. These brownies disappear fast and guess what the best part is ??? guess ?? guess?? YOU DONT HAVE TO WAIT FOR THESE BROWNIES TO COOL DOWN…. I made a brownie that doesn't fall apart when its cut after 10 minutes of sitting on a wire rack. They are incredibly fudgy and even though you can eat them hot they are just as delicious cold.
Ingredients used to make brown butter brownies
butter is salted butter and melted to make liquid gold that is brown butter. it has an incredible nutty smell and delicious when added to make brownies.
dark chocolate used is 60% to 70 % dark chocolate, its silky smooth and dark and luscious an important ingredient in these brownies as this is what yields that delicious chocolate flavor.
all purpose flour this is the ingredient that brings the batter all together and make these brown butter brownies easy to slice as soon as they pop out of the oven.
egg sadly this is not an eggless recipe , the egg is what gives it structure.
dark brown sugar is what makes these brownies caramelly and sweet. it makes the brown butter brownies delicious and gooey.
unsweetened coco powder the coco powder makes the chocolate flavor of these brown butter brownies pop.
condensed milk is the reason these brownies are fudgy and caramelly. condensed milk is often used as an egg substitute and in this recipe it binds the batter together.
chocolate chips are optional if you want that extra kick of chocolate.
vanilla important for its flavor and if you don't want your brownies to smell eggy.
Why should you make brown butter brownies?
ease these brown butter brownies are super easy to make and are ultra rich and chocolaty. infact you can surprise your guests by asking them what ingredient makes them different. lets see who all guess that its brown butter.
super chocolaty these brown butter brownies are incredibly chocolaty and have three types of chocolate in it. the dark chocolate, coco powder and the chocolate chips all mixed in to give a delicous decadent brownie.
crowd pleaser these are a crowd pleaser and can feed lots of people if you double or triple the recipe.
Frequently asked questions
How are brown butter brownies different from other chocolate brownies ?
these brownies are nutty in flavor because of the browned butter, ultra rich chocolate flavor and have a deep fudgy texture because of the condensed milk and brown sugar. these taste different from other brownies because of the nuttiness .
Do these brown butter brownies taste like toffee brownies ?
well my brownies don't but they do have a hint of toffee because of the brown sugar and the condensed milk.
Are brown butter brownies difficult to make?
brown butter brownies aren't difficult to make all that is different is the use of brown butter, which is very easy to make.
How to make brown butter for brownies?
Now the brown butter is what gives these brownies that nutty flavor so don't leave that out. All you have to do is heat some butter over a pan, the butter will make popping and crackling noises and you will be able to smell the nutty toffee aroma of the butter also there will be brown bits which will sink down at the bottom. Dont over cook the butter as soon as the brown bits appear, and the popping and crackling stop take it off the heat. make sure you dont make your brown butter in a nonstick pan. make it either in a skillet or a saucepan.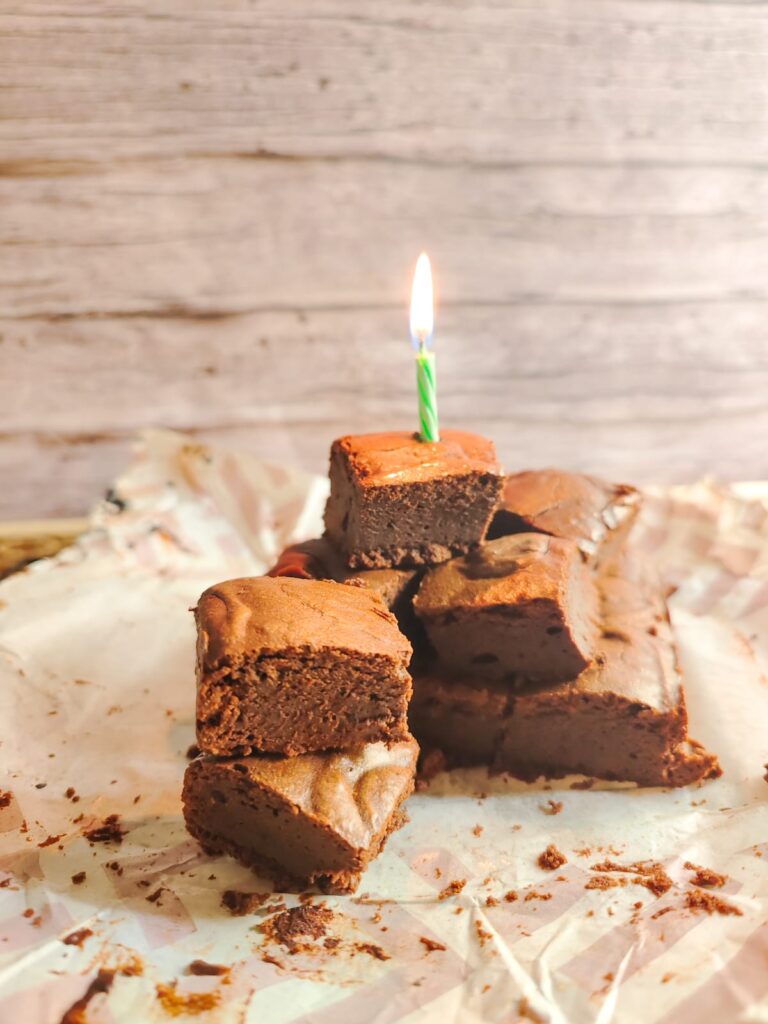 Instructions
Preheat oven to 175 C line and butter a square tin.
Take the whole butter and put it in a pan make sure the pan is not non stick. Now once the brown bits appear after the popping and crackling of the butter stops remove it from the flame. By now you will be able to smell a nutty smell from the butter. Don't over do the browning or else you could end up burning it. Once off the fire let it cool down a litttle and add the chocolate. Keep aside.
Take the flour add the baking powder and keep aside.
Whisk the egg, add the sugar and vanilla give it a good mix. Add coco powder and the condensed milk give it good stir. Add the butter and the chocolate mix it well and then add the flour and the salt. Mix it well but dont overmix. Add the chocolate chips now if you want to add them.
Take a square pan butter and line it and bake the brownies at 175 C for 30- 25 minutes. Cool down for 10 minutes, cut them and Enjoy !