Fudgy, Gooey and totally grain free these buckwheat brownies are quick, easy and made with ingredients that are easily available. They are eggless and perfect for anyone who has gluten intolerance. My gluten free buckwheat brownies are nutty in flavor and their texture is fudgy and they are all in all delicious.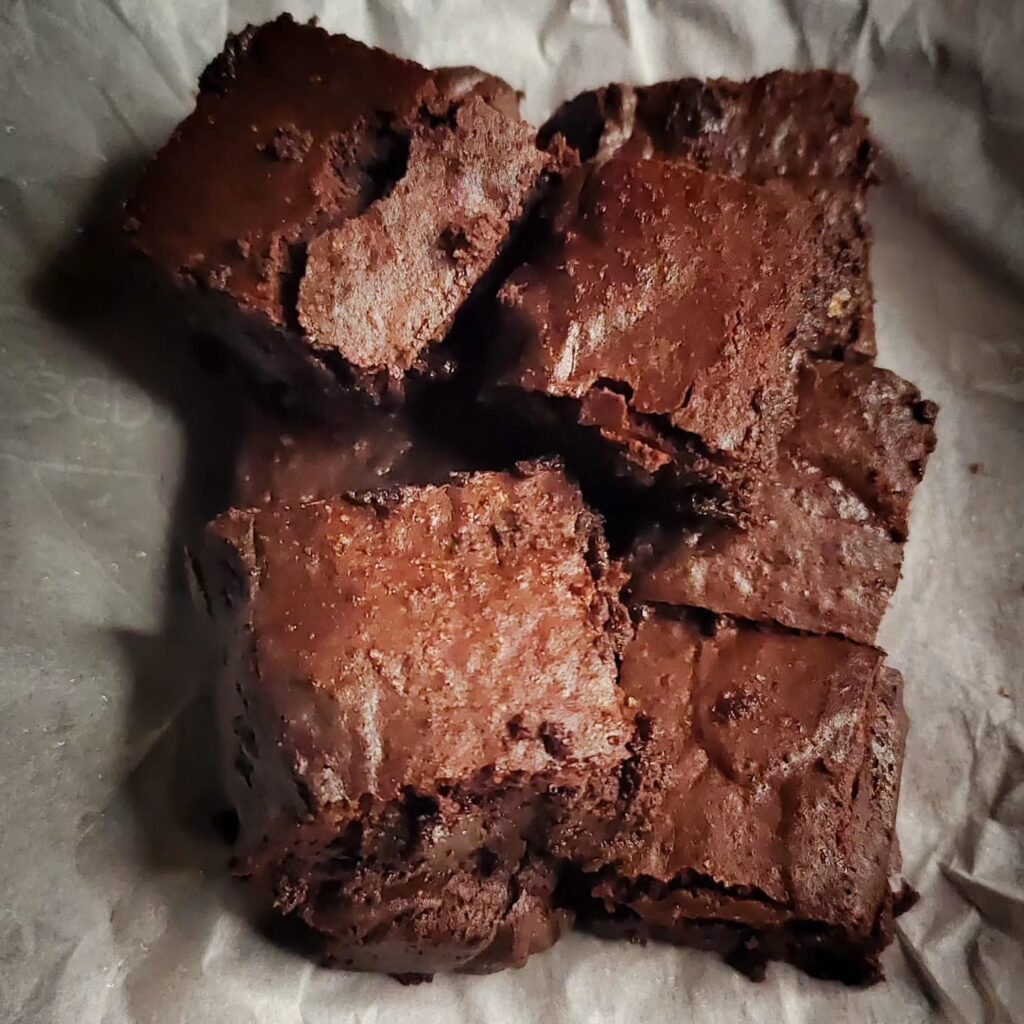 Buckwheat is rich in nutrients, including fiber, protein, vitamins (such as B vitamins), and minerals (such as magnesium and manganese). Its gluten free and has a lower glycemic index compared to refined wheat flour. Foods with a lower glycemic index can help stabilize blood sugar levels. Rich in fiber it helps in bowel movement and gives the feeling of being full which reduces overeating. It has various antioxidants too. If you want to read more about buckwheat read my Chocolate Eggless Buckwheat Pancakes.
I have a few other brownie recipes that you should try
I came up with this recipe specially for the fasting season in India where the Hindu devotees can't eat grains, eggs, alcohol, certain spices and even certain vegetables. The flour eaten during these fasts is buckwheat or in Hindi Kuttu Ka Atta and the only salt used is rock salt or sendha namak. These brownies of mine are fast friendly or Vrat (fast in Hindi) friendly as they are eggless, grain free, I use unsalted butter and rock salt which make it perfect for munching during the fast season.
Ingredients used in the recipe.
Buckwheat Flour or Kuttu Ka Atta is the star ingredient and provides the nutty and earthy flavor.
Coco Powder provides the rich chocolate flavor.
Baking Powder the rising agent to make the brownies a little fluffy.
Rock Salt or sendha namak is the salt used in the fasts so that's the reason i have used it here but if you are not fasting then you can use regular salt.
Melted Butter to give that rich, nutty flavor to the brownies.
Brown Sugar to give it a slightly caramelly flavor.
Sweetened Condensed Milk used as an egg substitute makes the brownie fudgy, sweet and caramelly.
Why should you make these brownies ?
These brownies are delicious, fudgy and gooey. They taste like regular brownies, and you won't be able to figure out the difference between buckwheat and all-purpose I promise. These are the best gluten free brownies in the world.
They are also quick to make, and the ingredients are available easily.
This brownie is fit for people who keep fasts and they can easily consume it during there fasting period.
Some questions answered
Are buckwheat brownies gluten-free?
My buckwheat brownies are gluten free. But there are certain recipes of buckwheat brownies where the gluten-free depends on the other ingredients used in the recipe. If the recipe solely relies on buckwheat flour and does not include any other gluten-containing flours or ingredients, then the brownies are gluten-free.
Can I substitute buckwheat flour with all-purpose flour in the brownie recipe?
Yes, you can substitute buckwheat flour with all-purpose flour in the brownie recipe. But it would be important to keep in mind that this will change the nutritional profile as well as the flavor and texture of the brownies.
How should I store eggless buckwheat brownies?
As the weather in India is hot I would recommend that the brownies be kept in the fridge don't keep them outside for long. Make sure to cool the brownies completely before storing to maintain their texture.
Can I add nuts or chocolate chips to eggless buckwheat brownies?
Yes, you can add nuts, chocolate chips, or any other desired mix-ins to eggless buckwheat brownies. Chopped nuts like walnuts or almonds and dark chocolate chips can enhance the taste and texture of the brownies. Just fold them into the batter before baking.
Can I use buckwheat groats instead of buckwheat flour in the brownie recipe?
It's not recommended to use whole buckwheat groats instead of buckwheat flour in a brownie recipe simply because groats have a different texture and consistency and using them whole would result in a much different outcome. Stick to using buckwheat flour for the appropriate texture and flavor.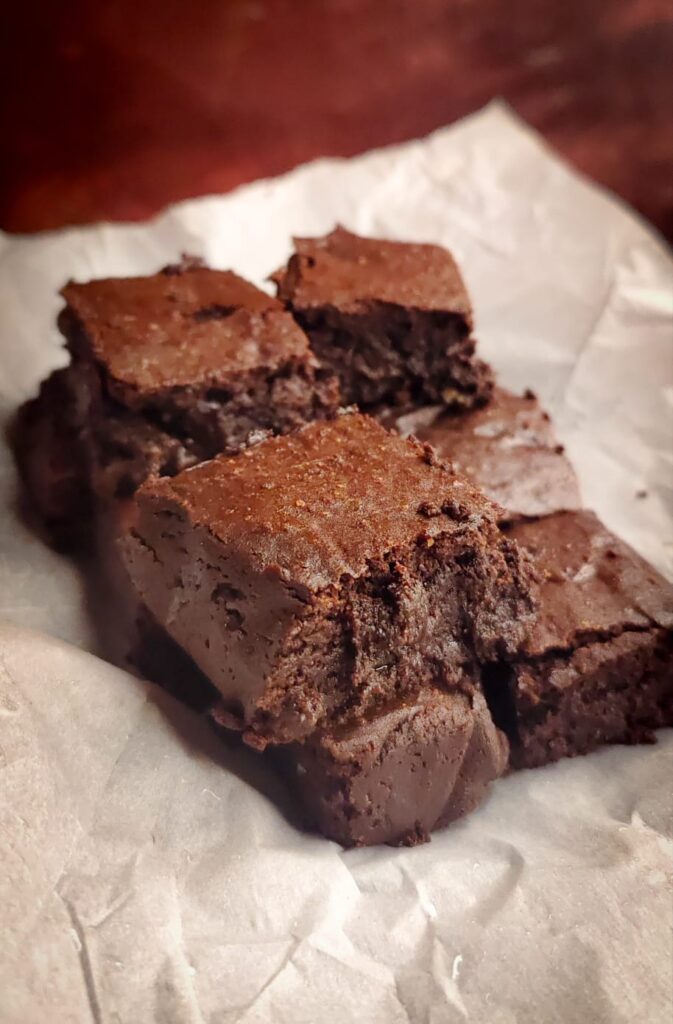 Instructions
Preheat the oven to 180° c and take a small square pan and grease and line the tin. Weigh the flour, coco, salt and baking powder in a bowl, stir it and keep it aside. Now melt the butter add the brown sugar, sweetened condensed milk and vanilla essence and give it a good stir and pour it into the dry ingredients, mix the batter well so there are no flour pockets but don't overdo the mixing. Now drop the brownie mix into the prepared pan and bake for 20 minutes at 180 °C. Once the brownie is firm to touch at the corners and little wobbly in the middle take it out and cool it down completely. Once cool cut into pieces and enjoy!